In our online inventory
Gough Island Set of 7 Coins
S15035-21
price $30.00 CAD
Gough Island, Denominations Various, 2009, Uncirculated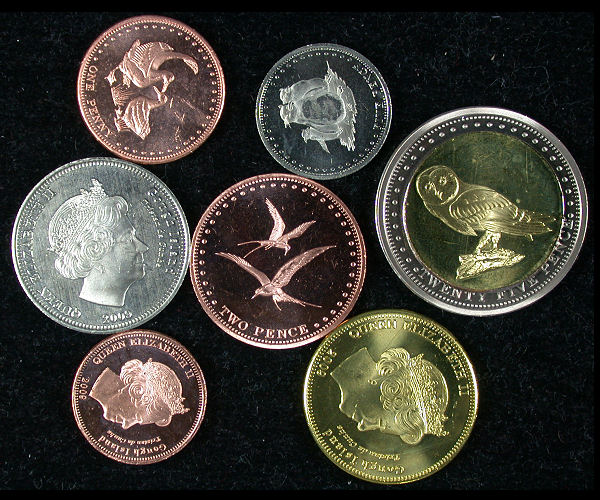 Please email me about this item.
Item no: S15035-21
Country: Gough Island
Denomination: Denominations Various
Item Date: 2009
Grade: Uncirculated
Catalogue No: KM.1-7
Comments: Gough Island - Set of 7 coins, 1/2 Pence to 25 Pence, 2009, KM.1-7, each with obverse portrait of Queen Elizabeth, and reverse depiction of native Birds, including Owl. Among the word's most remote territories with a constant human presence (average research population of 6 people!).
Theme: Birds
Geography: Africa