In our online inventory
Vermont Token 1785 Scarce
A1911_1648
Sales price:
$495.00 CAD
Original price: $750.00 CAD
United States, Penny, 1785, PCGS, VG-10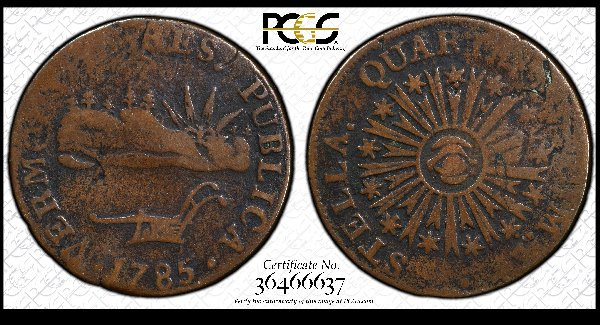 Please email me about this item.
Item no: A1911_1648
Country: United States
Denomination: Penny
Item Date: 1785
Grade: VG-10 PCGS
Comments: A pleasant 1785 "Vermonts" Copper, PCGS certified VG-10, with bold date and legend portions, and clear landscape design with rising sun behind, plough in the foreground. The first example of this scarcer early U.S. colonial issue we've handled in more than a decade.
Theme: Various
Geography: North America