In our online inventory
Azerbaijan Set of 6 Coins
S15035-008
price $24.00 CAD
Azerbaijan, Denominations Various, 2006, Uncirculated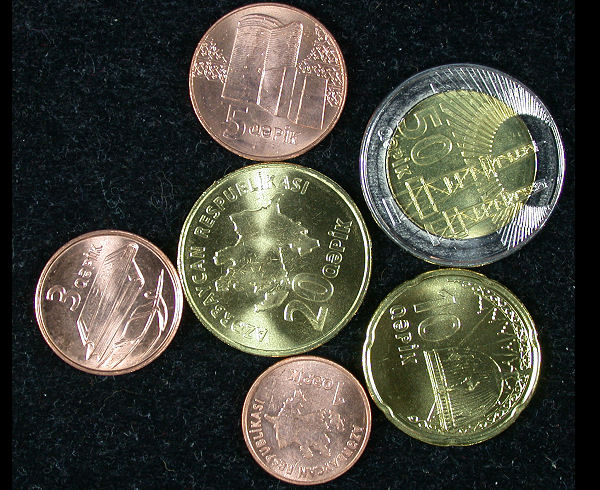 Please email me about this item.
Item no: S15035-008
Country: Azerbaijan
Denomination: Denominations Various
Item Date: 2006
Grade: Uncirculated
Catalogue No: KM.39-44
Comments: Azerbaijan - Set of 6 coins, 1 to 50 Qapik, 2006, KM.39-44, all Uncirculated. Various themes including Map, Bird Cage(?), Spiral Staircase, historical Texts, and nice bimetal 50 Qapik Oil Rig towers.
Theme: Various
Geography: Europe