Canadian Coin Dealer Alliance Coin & Banknote
Our History
Canadian coin dealer Alliance Coin & Banknote is a family-owned business founded by Sean Isaacs in January of 2000 (federally incorporated in 2002), and is based within Canada's Capital region in historic downtown Almonte. An avid coin collector since childhood, Sean entered the coin business in 1988 and rose to the position of Managing Partner at one of Canada's largest coin dealing firms before striking out on his own.
A past and current contributor to the Standard Catalogues of World Coins & Paper Money, Sean has continuously worked to develop a broad and in-depth knowledge of all areas related to coins and banknotes. With 25 years of full-time experience in the coins business, Sean has personally handled more than a million coins from several hundred issuing countries, territories and states. Coin-hunting travels have taken him to five of the world's continents, from Sumatra to the Channel Islands, and from Rio to Marrakesh.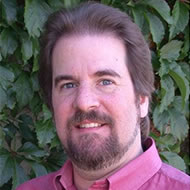 Alliance Coin & Banknote caters to a diverse internet and mail-order clientele throughout North America and world, and is now headquartered in the award-winning ground floor gallery of our own heritage building in downtown Almonte. Our spacious, superbly-renovated store now offers Eastern Ontario's most diverse inventory of worldwide coinage, and is the destination of choice for both local and visiting collectors to the National Capital Region.
Just 12 minutes off the Queensway (highway 417), we're an easy 30 to 40 minutes from downtown Ottawa. Our low overhead allows us to out-pay ANYONE for your collectibles, and we can also hunt down even the most obscure items from your 'want-lists' through our international connections and regular presence at most major Canadian trade-shows.