Winter / Spring Catalogue
March 2022: We're delighted to launch our new and largest-ever Winter Catalogue.
With almost 1,700 individual items, representing more than 190 countries, this is once again the most comprehensive price-list Alliance Coin & Banknote has ever released.
Please do order at your earliest possible convenience, as response will be immediate.
Winter 2022 Catalogue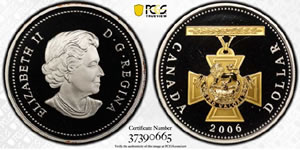 We are delighted to present our annual Winter price-list, the result of many, many hours of sorting, processing and typing. One of the challenges of setting an increasingly high bar in any project is the inevitable reality of eventually failing to reach one's goals and expectations. I hope you will agree this is not one of those occasions!
This is our largest price-list ever released, with nearly 1,700 items representing more than 190 countries.
Please order by item number, using either Telephone, Email or Fax (do not use mail).
Telephone: 613-256-6785 | Toll-free: 888-592-4141 | Email: sean@alliancecoin.com